Welcome to the Well Family Secure Client Area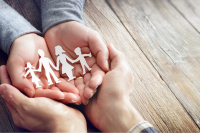 Well Family is the right choice for you and your family.

Founded in 1998 by a licensed clinical psychologist, Well Family has been providing local psychological and educational support services for close to 20 years. We're excited to bring our years of experience and genuine caring to your family.

Affordable.
Competitive pricing with value-added services. Direct pay allows us to keep our costs down. These savings are passed on to our clients.

Convenient
Counseling, assessment, cognitive training, and educational support services available at our Southern California locations in Anaheim Hills and Newport Beach. Some services are offered in-home or on-campus.

Professional
Our counselors are licensed behavioral healthcare providers, experienced in working with families and children. Our online environment is always safe, secure, and confidential.

If you or someone you love is struggling, we are here for you with life-changing solutions. We look forward to serving you.
Log in to the secure portal. If you have not received an email with a username, please Register.